Obituary for Christopher Scott Rosati
On October the 18th, 2017, after a long and open battle with ALS, Christopher Scott Rosati of Durham, North Carolina bid this world farewell. A husband, father, and loyal friend to many, Chris was 46 years old. Chris died as he lived, inspiring his friends and thousands around the world to love one another and be the best version of themselves possible. Chris fought hard against ALS, a horrific and terminal disease that caused him and his family to endure more pain than can be imagined. Other than this one notation, there will be no mention of doughnuts, butterflies, or other stories that the local and national media have admirably chronicled over the past several years. Chris was rightfully proud of his work at Inspire Media but in order to truly know Chris, we'll open the aperture of time, and maybe fill in some gaps as to who this remarkable man was. These things often follow a tried and true format, and traditionally published within a few days of someone's passing. Throwing caution to the wind, as Chris was want to do, in an effort to honor Chris and his contrarian style, we tossed the template, ignored the suggested timing, and went full stream of consciousness. Yes… this obituary is late and written off-the-cuff, with little or no preparation, just like Chris would have wanted it. As you read this, please consider playing "Sweet Thing'' by Van Morrison. You see Chris loved music, and loved no artist more than Van.

While Chris loved a good laugh, and was blessed with a wicked sense of humor, he was not afraid to speak his mind on serious topics either. As we reflect upon his life, with the bitter end so fresh in our minds it seems appropriate to acknowledge the pain that not only Chris endured, but also that of his wife and children, his extended family, and his friends, as he bravely walked down ALS's terminal path. Had Chris written this himself, he probably wouldn't have quoted scripture. But then again, he liked to keep people guessing, so here goes: "Do not judge so that you will not be judged. For in the way you judge, you will be judged; and by your standard of measure, it will be measured to you." (Matthew 7:1-5). Or if you prefer a non-biblical version, "before you judge a man (or a woman), walk a mile in his (or her) shoes." The early years after Chris's diagnosis were among the best years one could hope for under the circumstances, because he willed it to happen. He lived a life free of regret and guilt and was liberated from the daily stresses of life. In the final year, however, unimaginable pain and the cruel reality that is ALS took its toll and Chris chose to suffer publicly revealing that Chris was above all else, human and mortal. Through this struggle, Chris gave all of his friends the gift of perspective and, an unadulterated appreciation for the unimaginable pain that ALS exacts on those who are touched by it. Early on, Chris handled his diagnosis with the nimbleness that he once displayed on the soccer field or while navigating black diamond slopes. But ultimately, demonstrating courage beyond description, he elected to say a long good-bye to family and friends, choosing the time and date that he would deprive ALS of its power over him and his family. As a final gesture and measure of support to those who suffer with chronic pain, Chris chose to leave this world at 4:20 p.m. on Wednesday, October 18, 2017, at peace with his life and with his wife Anna at his side.

Chris was good at a lot of things. He played soccer, and went to Hampden-Sydney College to play there, which he did until he decided college had other things to offer that interested him more, ultimately graduating from NCSU. He could make it around the golf course pretty well too, even in flip-flops as he did on more than one occasion. Even on days where he went low, he relished more the comradery of a round than his score. Chris enjoyed Thursday night poker with the guys, trips to Las Vegas, Emerald Isle, Cherry Grove, Lake Gaston, and carving up the slopes out west. Chris was really good with words, both written and spoken, and used this talent to inspire thousands who responded to his candor, his openness, and relatable vulnerability. Chris was an entrepreneur and a dreamer, and was constantly in search of ideas both big and small. He had thousands of them, it seemed. His mind constantly working right up to the end. He was a dreamer but also a realist who was able to make his dreams of making the world a better place a reality. Chris had a successful business career in healthcare, and healthcare information technology, applying his creativity in the field of marketing and business development. He also gave back, volunteering for his alma mater Durham Academy, the local chapter of the ASPCA (Chris was a dog-lover), the Boys and Girls Club, and most recently as founder of Inspire Media. Big Ideas for the Greater Good (BIGG) was emblematic of Chris's work at Inspire Media which touched the lives of so many and will undoubtedly serve as a lasting legacy of a life lived well.

More than anything though, Chris loved his wife Anna, and his daughters Logan and Delaney who were his inspiration to be better and do better. He was a good father, worrying about their future like good fathers do, imploring his friends to take care of his girls after he was gone. Because of who Chris was, those friends will answer the call. Chris was so proud of you Logan and Delaney, and know that whenever you get a call or a note from one of his friends, it's really your Dad calling. We are just messengers of his love.

Chris accomplished a lot. He left a legacy of love, compassion and inspiration that will not soon be forgotten. Now that legacy lives on in his girls Logan and Delaney, the vast family of friends he brought together and the vision and inspiration he provided all of us to live better lives, love one another and dream like there's no tomorrow.

We will miss you Chris Rosati, but will never forget you or the deeper understanding of life you gave us.
Chris was born in Durham, the son of the late Diane Wood Rosati and the living, Dr. Robert
Rosati (Kitty).

In addition to his father, Mr. Rosati is survived by his wife, Anna Rosati; daughters, Logan Linley Rosati, Delaney Dell Rosati; brothers, Kenneth Rosati (Anne), Francesco "Chess" Rosati; sister, Robbin Gossman (Bill); aunt and uncle, Charlene and Richard Budich; cousins, Scott Budich, Todd Budich (Emily), Lilly Budich; nieces, Chiara Rosati, Elyse Emory; nephews, Nicholas Rosati, Alec Gossman, Elijah Emory; brother-in- law, Daniel Tyson Emory (Venicia); mother-in- law, Pam Emory; and a large, loving group of friends.

The family is being assisted by Clements Funeral Service, Inc. in Durham. Online condolences may be made at www.clementsfuneralservice.com.
To send flowers or a remembrance gift to the family of Christopher Scott Rosati, please visit our Tribute Store.
Events
Memorial Contribution
ALS Association of North Carolina, Catfish Hunter Chapter
4 N. Blount Street, Suite 200, Raleigh, NC 27601
Animal Protection Society of Durham
2117 E. Club Blvd
Durham, NC 27704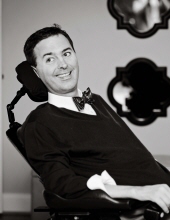 Thank you for sharing your
memory of Christopher
Provide comfort by sending fresh
flowers from our local florist.
No thanks, please don't show me this again.