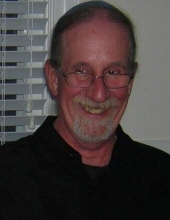 Obituary for Kevin O'Keefe
Kevin Michael O'Keefe, 66, passed from this world into the next on Tuesday, September 10, 2019 at his home in Durham. He was born in Cook County, IL to the late Patrick Henry O'Keefe and the late Patricia Anne Ryan O'Keefe.

Kevin was a loving and devoted husband, father, grandfather and brother. He was such a loving soul. He never met a stranger. On August 30th, he was diagnosed with stage 4 liver cancer and we were told he would have 5-12 months to live. Seven days later, on September 6th, they told us that the cancer had progressed so rapidly that we would have only weeks or days left. A short 4 days later, after fighting for his life, Kevin died at home surrounded by loved ones. His last words were "I love you." He will be sorely missed!

Kevin is survived by his wife, Alyne Marsha O'Keefe; daughter, Jana Michelle O'Keefe Henry; son, Ryan Michael O'Keefe (Wendy); brothers, Timothy Patrick O'Keefe (Chris), Thomas Joseph O'Keefe, Patrick Henry O'Keefe (Linda), James Francis O'Keefe (Mary Beth); sisters, Maureen Anne O'Keefe (Bob), Mary Beth Fite (Jim), Sue Brook; grandchildren, Colton Jones, Dominic O'Keefe, Bentley O'Keefe, Amelie O'Keefe Henry; and special family members Derrick and Erick Hudson.

The family will visit with friends from 3 to 5 pm on Saturday, October 12th in the Gathering Room at Clements Funeral Home in Durham.

In lieu of flowers, the family requests that donations be made to Duke Cancer Patient Support Program in memory of Kevin O'Keefe. Donations may be mailed to the following address: 300 West Morgan Street, Suite 1200, Durham, NC 27701. Please be certain all donations reference the memorial name, Kevin O'Keefe, and the preferred program, DCPSP (Duke Cancer Patient Support Program).

Donations may also be made online; the hyperlink to our giving page follows. Our website also provides an opportunity to include an honor/memorial name.

https://www.gifts.duke.edu/dci?technique_code=CCCWBDON

The family is being assisted by Clements Funeral & Cremation Services, Inc. in Durham. Online condolences may be sent to www.clementsfuneralservice.com.
Previous Events
Visitation
Gathering Room at Clements Funeral Home
1117 Broad St
Durham, NC 27705